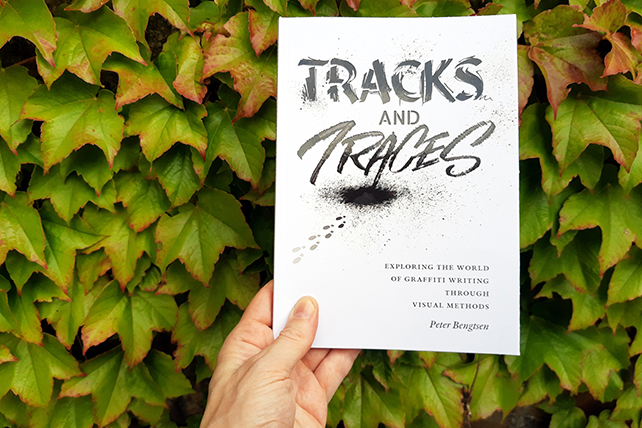 Bokrelease: Tracks and Traces – Exploring the World of Graffiti Writing through Visual Methods
Fri entré
Visuals can provide and communicate scholarly insights beyond what may be documented and conveyed in writing. However, despite digital technologies making it easier and more affordable to record, edit, and circulate images, visual methods still play secondary roles in humanistic and social science research.
Based on a study of the tracks and traces left by graffiti writers in Malmö, Sweden, this book shows how visual research methods can be used to engage with difficult-to-access social environments. It considers visual expressions as important carriers of meaning and discusses the benefits and knowledge that can be derived from examining, collecting and producing visual material.
The book's practice-based approach to visual analysis, photography and videography makes it an essential resource for anyone interested in using visual methods.
Peter Bengtsen is an art historian and sociologist. His publications include "The Street Art World" (2014) and "Street Art and the Environment" (2018).